Anticipative Images (I-VII), 2007-2012


I. Photo-Synthetic Generator, 2007-2008
II. Cercle de Revolution, 2008
III. Phytococktail - The Ideal Brain Tonic, 2009
IV. Selfportrait as a Steiner Doll, 2010
V. An Attempt at a Personal Epistemology with the Help of a Cardfile as Generative Mechanism, 2008-2010
VI. LED Sequencer, 2010
VII. Image Storage Containers, 2012



Kunsthalle Leipzig, 2012 - 2017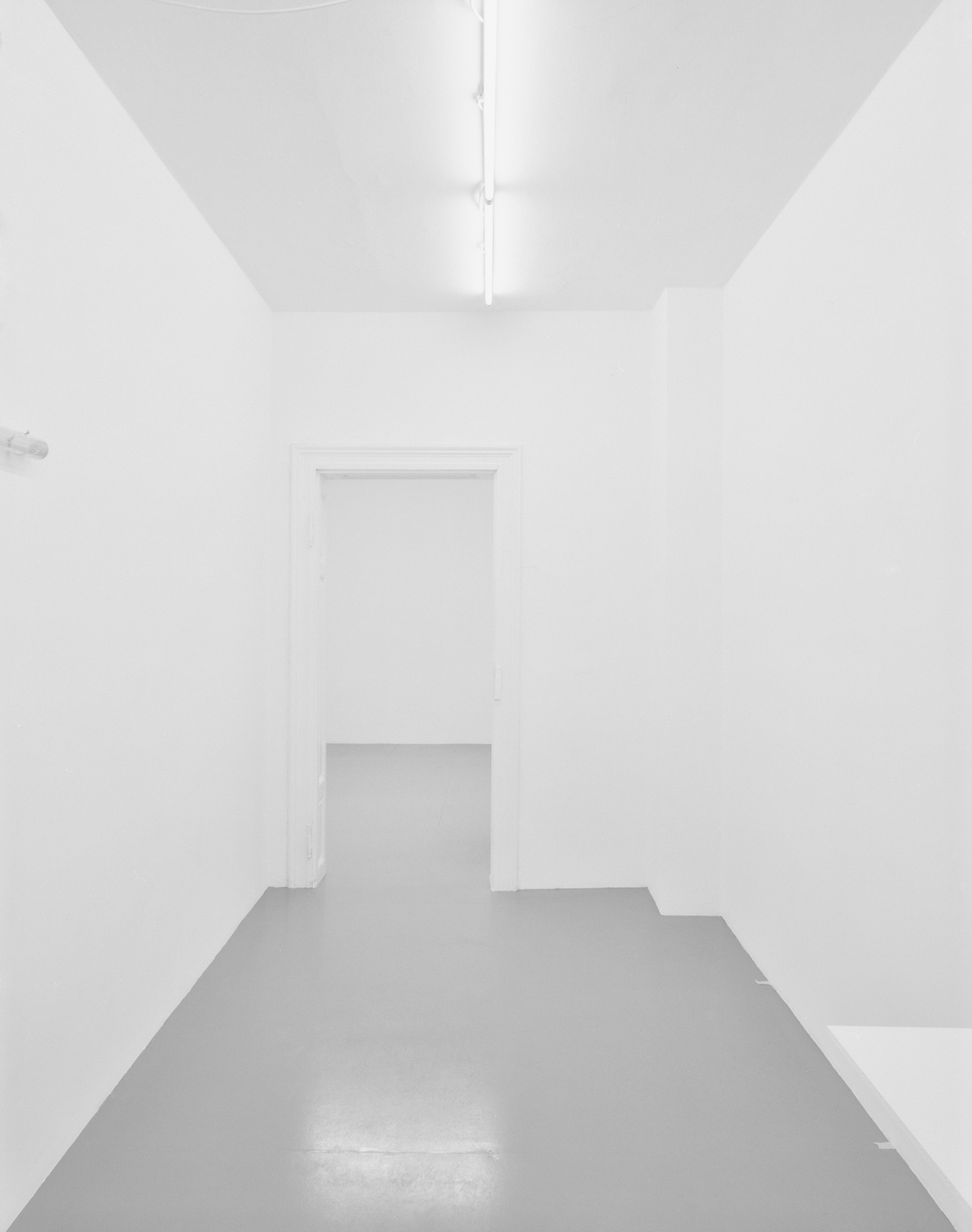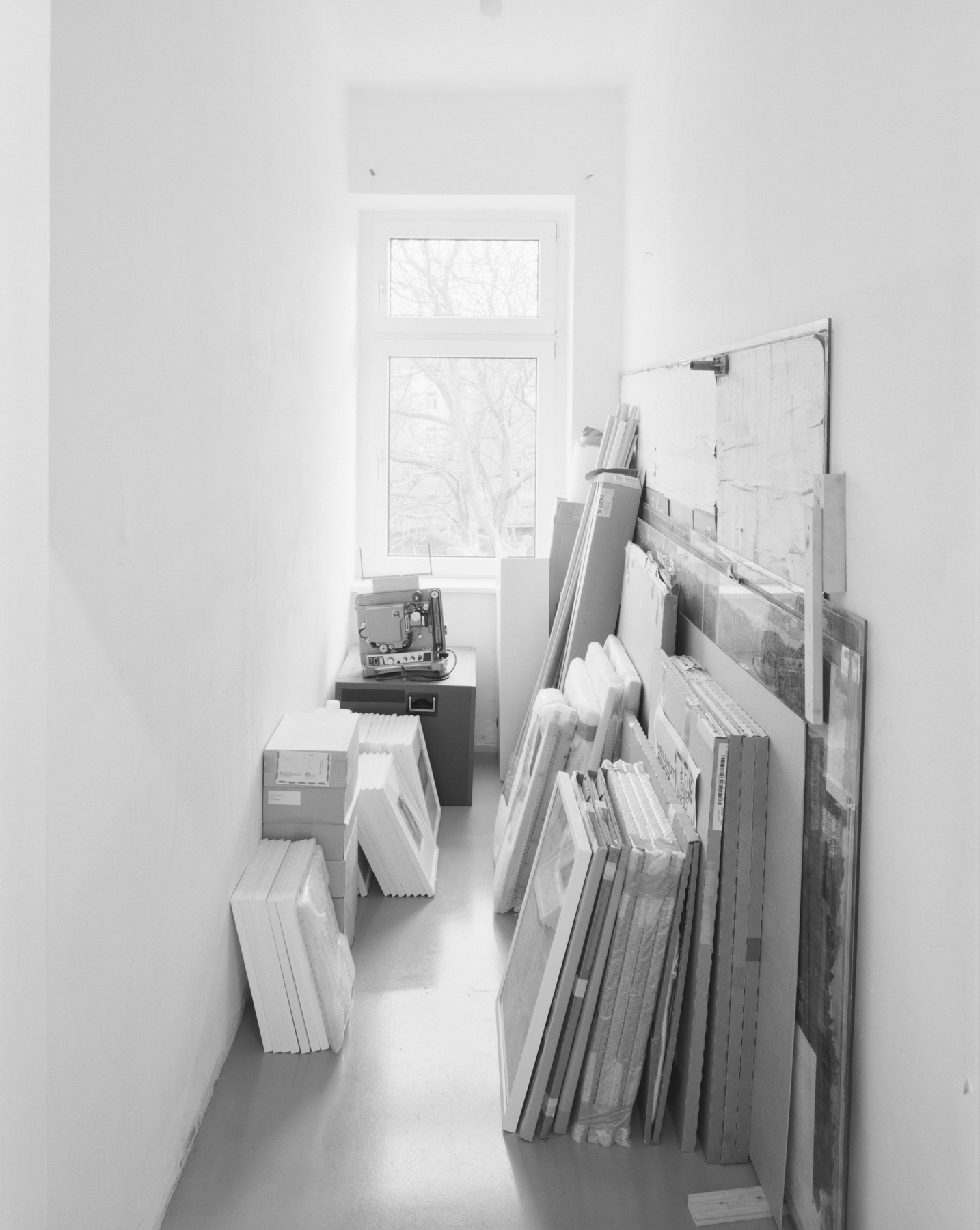 In 2012, Jeff Weber sets out to open the Kunsthalle Leipzig. In this city, foreign to him, he finds two 70sqm flats on the first floor of a derelict house, and begins to renovate them in exchange for a rent exemption. For 2000 euros, he transforms one flat into an exhibition space, the other into living quarters. Then he proceeds to invite artist Alexi Kukuljevic for a three-month residency, and launches his first exhibition in 2014. Six invitations were to follow. Weber was then a young graduate of La Cambre in Brussels and had subsequently attended a residency at the Jan Van Eyck Academie in Maastricht. His diploma consisted of a strange tree-structured classification of his research in a card file. His first works,
Anticipative Images (2007- 2012)
, were performative experiments with light and its power to reveal, informed by an extensive reflection on photography.
Kunsthalle Leipzig appears as the outcome of these attempts, albeit in varying degrees. It offers a significant development to Weber's approach - in the photographic sense of an increase of visibility on a specific support. According to Jeff Weber, the conceptual starting point for Kunsthalle Leipzig is the difficulty he faced while setting in motion
An Attempt at a Personal Epistemology with a Card File as generative Mechanism (2009- 2010)
. What appears as a file, is mapping an analogue of the nervous system's operation, on the basis of neuroscience research; the attempt being to uncover an activating principle that could be transmissible to an artistic process. Cognitive biology and physics are central to the field in question, in particular the notion of autopoiesis, a recent definition of the living used in biology. Autopoiesis is the capacity of an organism to evolve in its exchanges and communication with its environment and thus to constantly adjust without losing its structure. Materially speaking, An Attempt... consists of a wooden box containing cards with elements of text, the contents of which are linked by way of the indexing. The piece attracted the interest of the Jan Van Eyck Academie, a research institute whose core activity rests on epistemological debate. But Weber is not an artist-researcher. His reflections on cognitive forms denote his interest in the nervous system as a potentially externalized instance, a scheme of knowledge regulation intended to generate actions. Weber is interested in the performative potential of artistic practice: its capacity for transformation, in the sense of an effective participation to the worlds around it.
Marie Muracciole, WITH

Alexi Kukuljevic
Snejanka Mihalova
Helmut Rings
Adrien Lucca
Indre Klimaite
Robert Beavers
Anne Lefebvre
Lucca Fraser